Cleandrive most reliable, hygienic food-safe belt
Featured Product from Habasit America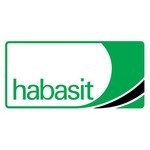 Habasit Cleandrive lug drive is now available nationwide
Habasit® Cleandrive lug drive - the third drive system available in the Habasit Cleandrive product line - is the most reliable, hygienic food-safe belt for food processing. The lug drive design features robust fixed-width lugs that enable self-tracking to ensure effective drive and belt positioning.
Habasit Cleandrive lug drive offers an attractive option for belt applications that require frequent replacement due to continuous and excessive elongation. Embedded aramid cords stabilize and limit elongation; lab tensile tests under relatively high loading demonstrated a total stretch of less than 1%. Habasit Cleandrive exhibits superior hydrolysis (hot water) and microbial resistance, using the same special polyurethane formulation as the other positive and friction drive Cleandrive versions. This may increase belt life in some applications.
The new lug drive option is currently available with smooth surfaces, and has been certified by the USDA for Meat, Poultry and Dairy processing. Lug shape and layout are compatible with competitor sprockets for customers who wish to use their existing components. Slab size is up to 72 inches with a variety of belt sidewall, cleat and custom fabrication options to fully meet a broad range of food belt application needs.
For more information about Habasit Cleandrive lug drive call 1-800-458-6431 or visit www.habasitamerica.com.
About Habasit
Habasit strives to help customers in improving the reliability, quality, and productivity of their equipment and processes, providing them excellent conveyor and power transmission products, systems, and services. Established in 1946 in Basel, Switzerland, the family-owned company has a global presence in over 70 countries with more than 3,500 employees in affiliated companies and service centers worldwide. Habasit provides customers with the highest quality products and comprehensive, tailor-made solutions from the extensive range of fabric-based conveyor belts, plastic modular belts and chains, power transmission belts, monolithic, and timing belts. The company's North America headquarters are based in Suwanee, Ga.