Cutting Table Belt Ideal for Precision Cuts
Featured Product from Habasit America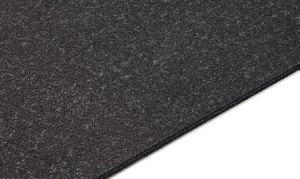 A new belting material from Habasit America offers an optimal surface texture for vibration-free mechanical or laser cutting on digital cutting tables.
With consistent air permeability, the new UM100DCT-B material provides energy savings by reducing the vacuum pressure needed to stabilize products being cut. A smooth anti-static surface releases static charges and is treated with a calibrated coating of NBR saturant to prevent belt-clogging dust and fiber detachment. Optimal friction makes the material suitable for a wide range of applications where abrasion and cut resistance are critical. View product PDF.
About Habasit
Habasit helps customers improve reliability, quality and productivity of their equipment and processes, providing excellent conveyor and power transmission products, systems and services. Established in 1946 in Basel, Switzerland, the family-owned company has a global presence in over 70 countries with more than 3,500 employees in affiliated companies and service centers worldwide. Habasit provides the highest quality products and comprehensive, tailor-made solutions from an extensive range of fabric-based conveyor belts, plastic modular belts and chains, power transmission belts, monolithic and timing belts.
Habasit's North American headquarters is in Suwanee, Ga.