Habasit Premium TPU Food Belts
Featured Product from Habasit America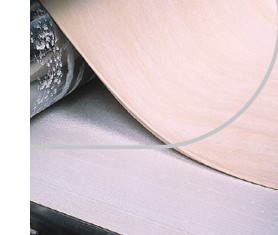 The hard-working belts of food and packaging industries
Habasit TPU-coated fabric belts are widely used in food processing and packaging industries due to their versatile properties. Characterized by high abrasion resistance, the compound helps to keep the belt surface smooth and easy to clean for longer. This also results in the belt maintaining very good release properties over lifetime. TPU belts are suitable for operation in a wide range of temperatures and remain flexible in cold conditions. They do not influence taste, which makes them especially liked by the food industry.
Developing the new Habasit Premium range of TPU Food Belts our engineers focused on the biggest challenges food processors and packaging professionals encounter. From product recalls caused by contamination with foreign bodies to cost control and process automation – the two dominating topics for the industry today are food safety and operational efficiency.
Working towards reduced Total Cost of Ownership
Cost effective operations depend on striking the right balance of product output and yield, and an uninterrupted running of the line. Unplanned downtime due to belt failure, extended cleaning time caused by belt damage or frequent machine stops for belt replacements have a substantial impact on overall productivity.
Designed for enhanced hygiene performance
Food safety remains the key concern for food processing and packaging industry. Recalls due to foreign body or bacterial contamination are costly, damaging the reputation and trust of consumers in brands. The industry puts a high priority on adequate hygiene protocols and invests in solutions which prevent unnecessary incidents impacting food safety.
Habasit Premium TPU Food Belts offer improved cost of ownership and enhanced food safety addressing the challenges arising from the demands of production environment.