Why Choose a Standalone Syringe Pump?
Featured Product from Hamilton Company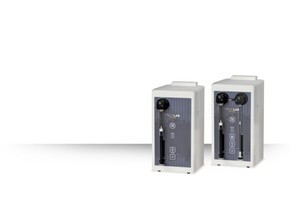 Take full command of your diluting and dispensing applications with the Microlab 600 standalone syringe pump. The standalone syringe pump allows you to custom program methods and deploy commands to any instrument on your network from anywhere in the world, giving you unparalleled control of your process.
The Microlab 600 is available as a standalone pump with single and dual syringe configurations. The standalone pump offers two communication capabilities—Ethernet and RS-232.