Fluid Bed Furnaces
Featured Product from Harper International Corporation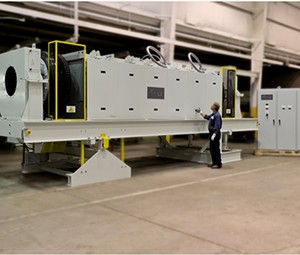 Harper's fluid bed furnaces are uniquely manufactured to meet the specific requirements of each customer. Our systems are designed for continuous processing of your advanced material, providing more effective chemical reactions and heat transfer.
Harper Fluid Bed Capabilities
Preheated or indirect heating using natural gas or microwave technology
Feed materials including powder, spray dried granules, or other types of granules/conglomerates.
Tube Diameters starting from 9 inches
Typical Fluid Bed Applications
Chemical Reactions - carbonates to oxides, oxides to metals, and other chemical reactions
Decomposition
Calcination
About Harper:
Our tagline, "Spark the Future", represents Harper's passion for helping turn our customers' spark of an idea into reality. We do this through exceptional partnerships and a forward-thinking philosophy to deliver the most innovative thermal processing system possible. Our logo, tagline and accompanying imagery help to visually support our unique value proposition.