How to select correct furnace for thermal process
Featured Product from Harper International Corporation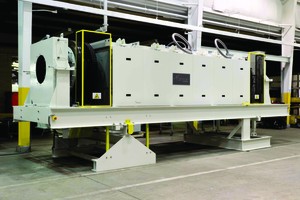 Interested in the pros and cons of different high temperature industrial furnace technologies? Harper is here to help guide you through identifying the ideal system for your unique process considerations, material characteristics, manufacturing parameters and facility constraints.
Use this interactive chart here to guide you with basic information on Harper's technologies, and contact our experts at any time to discuss the ideal system for your advanced material process.
About Harper:
Our tagline, "Spark the Future", represents Harper's passion for helping turn our customers' spark of an idea into reality. We do this through exceptional partnerships and a forward-thinking philosophy to deliver the most innovative thermal processing system possible. Our logo, tagline and accompanying imagery help to visually support our unique value proposition.