STI ResistCoat-helps resist corrosion
Service Detail from Hartchrom, Inc.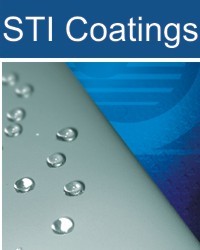 The STI ResistCoat® is based on chromium coatings and - depending on the version - combines corrosion resistance with a high level of wear protection. Maximum wear protection is highly sought after for parts having to resist strong impacts from surface pressure, abrasion, erosion or even tribo-corrosion - if necessary in combination with thermal stress. The STI ResistCoat® couples optimum wear protection with perfectly homogenous surfaces, the smallest possible tolerances, variable coating thicknesses or other specially required surface functionalities. Parts such as sieve baskets, calender rollers, godets, sheet and deep drawing dies, casting moulds, piston crowns or drying rollers are treated with the STI ResistCoat®.
---