European (PED) Notified Body
Service Detail from Hartford Steam Boiler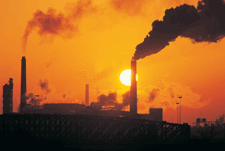 The European Pressure Equipment Directive 97/23/EC (PED) was adopted by the European Parliament and the European Council in May 1997. It initially came into force on 29 November 1999. From that date until 28 May 2002 manufacturers had a choice between applying the pressure equipment directive or continuing with the application of the existing national legislation. Beginning May 29, 2002 the Pressure Equipment Directive became obligatory throughout the European Union (EU).
The PED arises from the European Community's Programme for the elimination of technical barriers to trade within the EU, and is formulated under the "New Approach to Technical Harmonisation and Standards". Its purpose is to harmonise national laws of Member States regarding the design, manufacture, testing and conformity assessment of pressure equipment and assemblies of pressure equipment. It therefore aims to ensure the free placing on the market and putting into service of the equipment concerned within the European Union and the European Economic Area (EEA). Established under the New Approach, the PED provides for a flexible regulatory environment that does not impose any detailed technical solution. The Pressure Equipment Directive is one of a series of technical harmonisation Directives for machinery, electrical equipment, medical devices, simple pressure vessels, gas appliances etc.
Through our relationship with HSB GS Europe, we are able to offer Notified Body services to those manufacturers shipping vessels to the EEA.
Applications
The PED covers pressure equipment and assemblies of pressure equipment with a maximum allowable pressure greater than 0.5 bar (7.25 psig).
---