Check Valves
Product Announcement from Harwood Engineering Company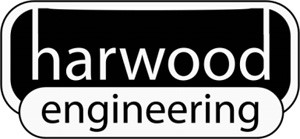 The 2M and 3M series are designed for gas service with minimum dead space for high volumetric efficiency.
Up to 60,000 psi- lens ring metal to metal seals are used. Above 60,000 psi- Harwood's self sealing packings are used.
Bodies of check valves rated for pressures up to 125,000 psi are made of 400 series stainless steel. Valves for higher pressures are made of premium alloy steels.
---