SEAL YOUR BAG with SEAL Technology
Featured Product from Haver & Boecker USA, Inc.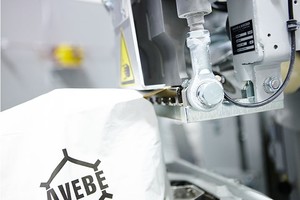 SEAL YOUR BAG with SEAL Technology
More and more cement and building products producers are making sure that their packages are compact, clean, completely sealed and look great. As a reaction to this market trend HAVER & BOECKER introduced its SEAL Technology. This packing system was developed with one target in mind: to create a new standard when it comes to cleanliness, safety and profitability of traditional valve bag filling technology. If you want a clean, safe and more profitable valve bag, find out more about how to SEAL YOUR BAG.