Die casting is especially suited to small parts
Service Detail from HeBei Matson Metal Tech Co., Ltd.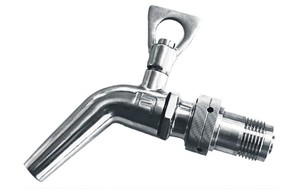 Die casting is especially suited to production of large quantities of relatively small parts. Aluminum die castings weighing up to about 5 kg are common, but castings weighing as much as 50 kg are produced when the high tooling and casting-machine costs are justified.
Typical applications of die cast aluminum alloys include:
- Lawnmower housings, gear
- Streetlamps housings, typewriter frames, dental equipment
- Frying skillets, cover plates, instrument cases, parts requiring corrosion resistance.
- Outboard motor parts such as pistons, connecting rods, and housings
- Escalator parts, conveyor components, aircraft and marine hardware and lit tings.
The die-cast aluminum is used in all the main industrial sectors, from the most sophisticated ones such as aerospace and automotive to the most common ones such as electromechanics, plumbing, lighting, and furniture.
For more details please contact MATSON METAL.