Radiant Heat Options with Tuff Cable
Featured Product from Heatizon Systems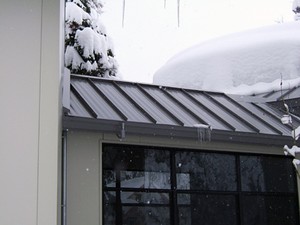 Tuff Cable is used for interior floor and space heating, exterior roof and deck deicing, ice dam prevention, and snow melting on concrete, asphalt or under pavers. Tuff Cable is a durable 10 guage coated copper heating element that is chemical and gasoline resistant. Tuff Cable is designed to always be embedded into a heatsink such as asphalt, concrete, mortar, pavers, stone, Heatizon Systems Heatsink Kit and Invizimelt Panel.
Features include:
25 Year Warranty
5 to 12 Watts per lineal foot
100% efficient
Thermostatically and Made in the United States of America
Promotes Indoor Air Quality
Heatizon Systems has been making radiant in-floor heating, radiant snow melting, radiant roof snow melt and de-icing, radiant floor warming, and/or radiant freeze protection products since 1979. All of the products that Heatizon Systems makes are energized by electricity and are designed to deliver years of trouble free comfort, convenience and risk reduction while out performing the competition in every aspect. Heatizon Systems has many radiant experts on staff to answer any questions related to the operation, design or installation of our products.