3M Socket 451 and 3M Header 452 Series
Featured Product from Heilind Electronics, Inc.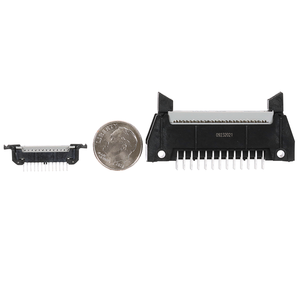 WILMINGTON, Mass. — Heilind Electronics, a leading global distributor of electronic components and authorized distributor for 3M, features the 3M socket 451 and header 452 series wire-to-board connectors.
At half the size of a standard 0.100" pitch wire-to-board system, the 3M 451 & 452 come in at .050" pitch and mate with a 3M 0.025" pitch cable to complete the compact footprint. The compressed size aids in freedom of design for compact modern electronic devices where printed circuit boards become more densely packed with features and connections.
3M 451 & 452 series connectors are an ideal fit for signal-based control systems such as those found in industrial equipment, heating and cooling, test and measurement devices, appliance, communications equipment, and consumer electronics.
Contact your local Heilind representative and shop Heilind.com for 3M 451 & 452 series wire-to-board connectors.
About Heilind Electronics
Heilind Electronics, Inc. (https://www.heilind.com) is one of the world's leading distributors of connectors, relays, sensors, switches, thermal management and circuit protection products, terminal blocks, wire and cable, wiring accessories, and insulation and identification products. Founded in 1974, Heilind has locations throughout the U.S., Canada, Mexico, Brazil, Germany, Singapore, Hong Kong, and China.
Media Contact:
David P. Warren
972-489-4752
dwarren@heilind.com
SOURCE: Heilind Electronics
RELATED LINKS
https://www.heilind.com