Electrically Insulating Film Adhesives
Featured Product from Henkel Corporation - Electronics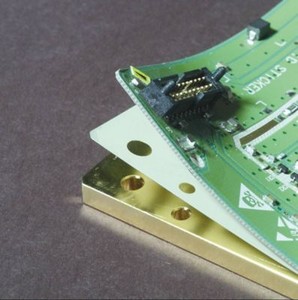 Film Adhesives
High-reliability grounding and thermal management solutions for electronic assemblies
Due to the shrinking sizes of assemblies combined with increasing functionality and power requirements, the need for thermal management is critical. Henkel's assembly films not only provide best-in-class electrical, thermal and mechanical performance but also lower total assembly costs through the elimination of inventory maintenance and/or third-party conversion. Henkel's assembly films provide a proven solution for the most demanding applications requiring the highest reliability performance. Henkel provides customized, pre-cut cut film preforms to precisely match highly-complex printed circuit board shapes and patterns. This ensures an exact amount of void-free adhesive with a controlled bondline thickness in a specific area.
Henkel has more than 40 years of experience supplying quality film adhesives for high-reliability applications designed for:
Unmanned Aerial Vehicles (UAV)
Ground and Maritime Vehicles
Henkel Adhesives Solutions for Electronics
Connect with us on LinkedIn
Connect with us on YouTube
Connect with us on Facebook
Henkel is the leading solution provider for adhesives, sealants and functional coatings worldwide. At Henkel Adhesive Technologies, our brands are an essential part of countless industrial and consumer applications. We combine unmatched innovation in adhesives, sealants, and functional coatings with industry knowhow to develop tailor-made solutions with you—for you.