Heraeus Noblelight UK Expanding Production
Featured Product from Heraeus Noblelight America LLC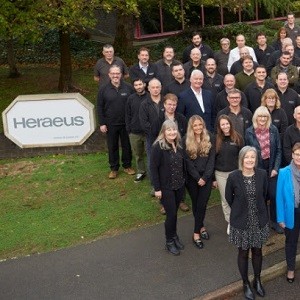 Following significant investment from their German parent company, Heraeus Noblelight Ltd. will re-locate their production and research facilities to larger, purpose-designed premises in Northstowe, North Cambridge, UK. This will expand production capacity to reduce lead times for their world-renowned, high-technology flashlamps and flash systems.
Heraeus Noblelight Ltd. managing director, Debbie Playle, explains, "We are seeing increasing sales of our flashlamps and flash systems across all our markets, largely driven from aesthetic and cosmetic, and the industrial sectors. In our new home in Northstowe, we will double our manufacturing output capabilities in five years, reducing lead times for our customers, while ensuring that our facilities continue to lead the way in workplace safety and sustainable manufacturing. We will also use this opportunity to drive apprenticeships and employee training, which we consider critical to our on-going success."
To minimize any production disruption, the move will take place in multiple stages. The first steps are already underway to meet the early 2024 completion date.
For more information and on-going updates about the move, please visit our website.