Custom Glovebox Laser Welding Systems
Featured Product from Hermetic Solutions Group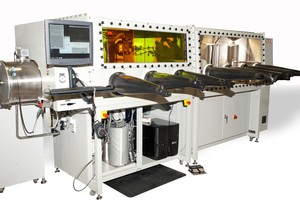 Standard Offerings with Custom Design

Each system is designed and built to your specific requirements. Start with one of three base configurations:

Compact System
This small footprint compact configuration is ideal for small parts, low volume production and prototype development.

Mid-size System
The mid-sized configuration is well suited to moderate production and features two vacuum bake ovens.

Full-size System
The full-size configuration supports volume production, large parts and applications that require separate inspection/assembly areas. This configuration can be equipped with up to four vacuum bake ovens.
All Controlled By HSG's Toolworker™ Software and Process Control

This software suite provides process control for all stages of manufacturing. From development to full production, Hermetic Solutions Group supports you every step of the way.

Our process controls and extensive data logging guide engineers and operators through production, compliance and validation requirements.