Otis/Baker Vee Packing
Product Announcement from Hi-Tech Seals, Inc.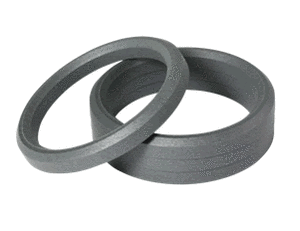 Hi-Tech Seals offers Baker and Otis vee packing for blowout preventers and wireline equipment. Vee packing is available in Kevlar reinforced Nitrile, Fluorocarbon, and Aflas™, as well as, Ryton and Molyglass PTFE plastics.
Material and Temperature
Nitrile/Kevlar 149°C
Fluorocarbon/Kevlar 177°C
Aflas™/Kevlar 204°C
Highly Saturated Nitrile/Kevlar 160°C
Ryton 204°C
Molyglass/PTFE 204°C
Hi-Tech Seals also offers BOP and Wireline sealing products such as O-rings, Back-up Rings, T-Seals, Poly seals/Poly-o Seals, Door Seals, Large Bore Piston Seals, Inner/Outer BOP Seals, Stuffing Box Packing, Packoff Oil Savers, G Style Packoff Elements and A3 Elements.
---