Custom-designed high voltage power supplies
Product Announcement from HiTek Power Ltd.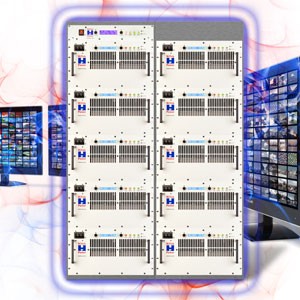 HiTek Power's highly skilled sales and engineering teams ensure that an ever-increasing spectrum of customer applications can be addressed with purpose-designed high voltage power supplies, including:
X-ray analysis - food inspection, baggage screening
X-ray diffraction
Process control X-ray
Mass spectrometry
Ion implantation
Capacitor charging
Electron beam welding
Focussed ion beam
Vaccum ion pumps
Vacuum deposition
Industrial ink jet printing
Industrial lasers
Sputtering
Process control
Precision engineering
Scientific instrumentation
Medical lasers
Flat screen manufacture
Scanning electron microscopes
Photomultipliers
Due to the very specialist nature of the quality products we provide at HiTek Power, a very high proportion of the units manufactured are either custom-built to our customers' precise specifications, or are units from our standard portfolio which have been modified to achieve our customers' special needs.
As a key supplier to our customers, it is our belief that we understand their applications and requirements and add value to their products.
So, whatever your high voltage power supply needs, we can help.
---