Custom Elastomer and Rubber Shapes
Product Announcement from Hiawatha Rubber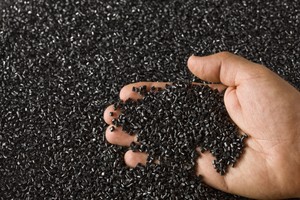 When it comes to custom rubber and elastomer shapes, Hiawatha Rubber takes a 360 degree view. Our flexible approach means we tailor compound formulation, engineering and design, prototyping and production, quality assurance, supply chain alignment, and even accounting and shipping specifically to your end application. And because we align our business model with our customers' as needed, we are able to deliver it all at a competitive price on an efficient timeline.
We have nearly 60 years of experience with gaskets, grommets, and other rubber shapes for extreme environments, so we can produce parts for everything from bulldozer engines in Siberia to extreme ozone, temperature, and pressure conditions on rocket ships. No matter what kind of elastomer and rubber shapes you need, we focus every point of our business on your custom solution.
Our vast experience has enabled us to build a reputation not just as a premier rubber resource, but as a strategic partner that solves problems no one else will touch
Let us show you what flexible thinking can do, and you'll never go back to old traditional molders.
---