Robotics
Product Announcement from Hiawatha Rubber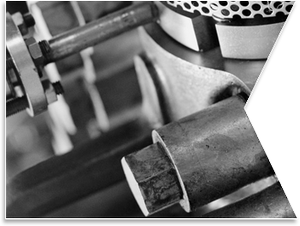 Besides making great dinner guests, robots are the present and future of manufacturing. We reduce overhead costs and increase quality by using robotics and vision systems in end-of-arm tooling. We continuely work with our strategic partners in automation to ensure that our processes are repeatable and your product is handled and manufactured in the most efficient and cost-effective way possible.
We think of our business as an extension of our clients'. While other
companies simply sell you a part without addressing underlying,
fundamental problems, we look for OEMs who want to take a holistic view
of their issues. To this end, we treat all of our relationships as
partnerships—from our customers to our suppliers, we believe we must all
work together to understand the systemic issues and business drivers
affecting the whole. This type of collaborative process allows us to
leverage the expertise of suppliers who are experts in their disciplines
and technology. And it leads to unique, cost-effective solutions to our
customers' most persistent and challenging problems.
---