X-Supreme for Improved Quality Assurance
Featured Product from Hitachi High-Tech Analytical Science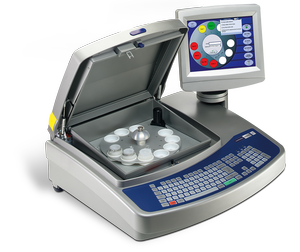 Hitachi High-Tech Analytical Science's X-Supreme8000 is easy-to-use - designed for operation by anyone!
The innovative, high performance X-Supreme8000, is a compact, energy-dispersive X-ray fluorescence (EDXRF) spectrometer used for quality assurance, inspection, and process control across a diverse range of industries.
Customized applications include:
· Minerals and mining
· Petrochemicals - fuels/lubricating oils
· Wood pressure treatments
· Cement
· Food and cosmetics
· Plastics and polymers
· Education
Meeting the ever increasing requirement for minimal or no sample preparation and unattended operation, the highly flexible X-Supreme8000, with its unique Silicon Drift Detector (SDD) and powerful X-ray tube technologies, can perform multi-element analysis on a wide range of sample types. These include: solids, liquids, powders, pastes and films at concentrations from high percentage down to ppm levels of detection, covering elements Na11 to U92 in the periodic table.