Wing Nut Turbine Flowmeters for High Pressure
Featured Product from Hoffer Flow Controls, Inc.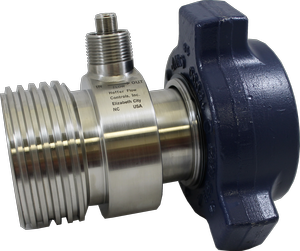 NEW! Hoffer Flow Controls is pleased to announce the availability of our 2″ size Wing Nut Series, high pressure flow meters for liquid, with expedited delivery times of typically 2 to 5 work days. The 2″ size wing nut flow meters are available with tungsten carbide bearings and are suitable for clean liquids or slurry service. These meters are rated to working pressures of 15,000 PSI and include a 12 point NIST certified calibration.
Contact us today for more information on your well-servicing, as well as liquid and gas flow applications.