Capacitive keyboards - resistant to acids and dirt
Product Announcement from Hoffmann + Krippner Inc.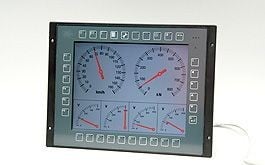 By entering into the technology of capacitive keyboards, Hoffmann + Krippner increases its product list by providing robust input devices for high mechanical load.
The even surface allows for comfortable handling without pressure and by only slight touches. The missing tactile feedback can be replaced by optical and/or acoustic signals. The technology allows for flat designs and is applicable behind glass, plastic or other insulating surfaces. Any type of keys are possible.
Features:
resistance to acids, dirt and other industrial contamination
even surface - comfortable handling by only slight touches
key illumination - background lighting and status display inside / outside of keypad possible
---