Honeywell Miniature & Subminiature Pressure Sensor
Featured Product from Honeywell Test & Measurement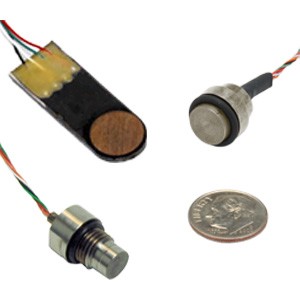 Honeywell offers a full line of lightweight subminiature pressure transducers featuring a compact, flush mount, low profile design, and flush diaphragm, enabling them to fit into extremely small spaces with tight clearances.
Their unitized stainless steel design, with thin diaphragm and heavy sidewalls constructed from one piece of stainless steel, make these sensors very rugged; yet thin enough to measure low pressures. Measure ranges from 10 psig to 3000 psig; 100 psi up to 20000 psi range with 1% accuracy. High frequency, mV/V output, media: gases and liquids compatible with wetted parts.
Quick ship within 5-7 days is available on select (popular) model/configurations – check quick ship list or contact Honeywell for more information
Need something custom? Contact us to discuss your requirements.
POTENTIAL APPLICATIONS:
Brake assembly test
Tire manufacturing mold pressure control
Air bag system fill pressure
Pressure brake testing, hydraulic sensor: brake pedal forces, ABS pressures
Oil and Gas - Well stimulation, Measurement While Drilling (MWD)
Fluid dispensing
Fluid pump pressure
MODELS:
Model S - Datasheet

100 psi to 15000 psi
17-4 PH stainless steel wetted material

Model F - Datasheet

10 psig to 3000 psig
Beryllium copper wetted parts for sensors width of 0.275 in.
17-4 PH stainless steel wetted material for sensor widths of 0.32 in. and 0.425 in.

Model G - Datasheet

10 psi to 20000 psi
17-4 PH
OTHER PRODUCTS: