CERAMIC HEATERS
Featured Product from Backer Hotwatt Inc.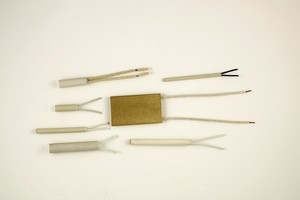 Features
The Hotwatt Ceramic Heater is a ceramic body encasing a resistance element and packed within magnesium oxide.
The heaters are terminated with flexible insulated lead wires.
Temperatures to 1300°F (705°C)
Applications
Copiers, Dehumidifiers, Glue Guns, Heat Sealing Tools, Instrumentation, Resisters, Soldering and Desoldering Equipment, Valve Heaters.