Crankcase Heaters
Featured Product from Backer Hotwatt Inc.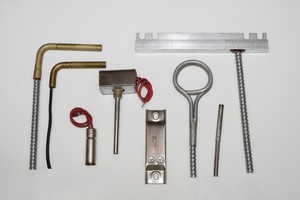 U.L. Recognized - Guide SEOT2, file SA4093 for use in air conditioning equipment. C.S.A. Certified - Guide 165-E-90, file LR16386 for use in air conditioning equipment.
Applications:
Crankcase heaters are used to overcome the problem of migration and condensation of refrigerant in the crankcases of compressors used in air conditioning and heat pump systems. They are designed to keep the crankcase oil at a temperature higher than the coldest part of the system to prevent migration.
Features:
Hotwatt Crankcase Heaters are constructed of the highest quality corrosion
resistance materials and sealed against moisture.