Custom Electric Heaters and Assemblies
Featured Product from Backer Hotwatt Inc.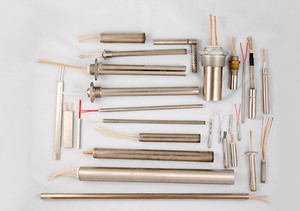 Backer Hotwatt Incorporated manufactures custom and stock electric heating elements. Heaters include cartridge, air process, immersion, strip and finned strip, tubular and finned tubular, band, foil, flexible glasrope®, crankcase and ceramic heaters. Backer Hotwatt is a quality supplier to industrial user's and original equipment manufacturers in the medical, commercial, packaging, instrumentation, aviation, transportation, refrigeration/air conditioning and military fields.