STRIP HEATERS MICA INSULATED
Featured Product from Backer Hotwatt Inc.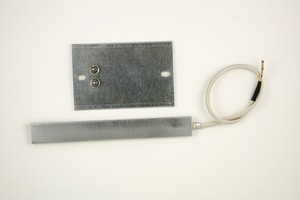 Applications
Dies, cylinders, kettles, molds, process machines, platens, tanks, or other applications where controlled heating is needed.
Features
Strip heaters may be used singly or in groups to provide therequired amount of heat.
For maximum distribution, it is recommended that the strip heaters be clamped securely to area to be heated to prevent distortion or unequal expansion.
Made in U.S.A.