Proactive Maintenance & Diagnostic Test Kits
Featured Product from HydraCheck Inc.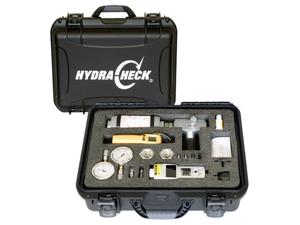 We asked field service technicians around the world why they were reluctant to carry hydraulic diagnostic instrumentation into the field. The two main reasons were weight and physical size.
We gave Hydra Check's team of troubleshooting and maintenance professionals the ultimate challenge – design a test kit that would have all the diagnostic tools needed to maintain and troubleshoot the majority of mobile and industrial hydraulic systems.
Introducing the most comprehensive and compact hydraulic diagnostic kit available… the HYDRACHECK HC-TK500