Cost-effective AC Motor with Speed Controller
Featured Product from Hymark/Kentucky Gauge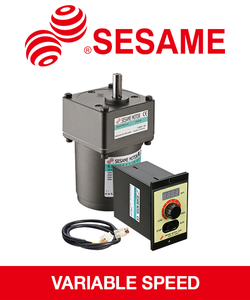 All-in-one AC Motor with panel mount variable speed controller with power options ranging from 6W up to 90W.
Easy Connection and Setup
The motor and control unit come equipped with easy-to-use connectors for quickly getting up and running.
Easy Operation
The speed can be set easily with the potentiometer on the front panel of the control unit.
Power: 6W-90 W
Current: 100mA - 2,000 mA
Typical Product Applications:
Machine Tool Accessories
Cutting Equipment
Bar Feeder
Conveyor Equipment
Packaging Machinery
Food Processing Machinery
Printing Machine
Agricultural Machinery
Medical Equipment
Follow us on social media to stay up-to-date on all of the latest product offers, product news, and specials!