5 steps to save money on compressed air
Featured Product from Hypertherm, Inc.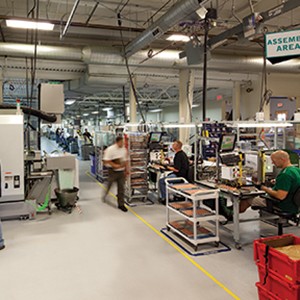 Keeping a competitive edge is a real concern for every business. As a manufacturing company, we need to be rigorous when it comes to controlling production costs. We must identify ways to improve how we bring products to market. It's a very dynamic process and one that requires ongoing commitment.
Rod Aldrich, one of Hypertherm's Facilities Technicians knows this first-hand. He explained, "Most production costs are out of my control, but the cost of compressed air is something I can impact with ongoing systems maintenance and monitoring. It requires diligence, but diligence adds up to significant savings."
It's the persistent work of Aldrich and other Hypertherm Associates, that ensures we're not spending more than we need to on compressed air and electricity.