HyPerformance Plasma still a great choice
Featured Product from Hypertherm, Inc.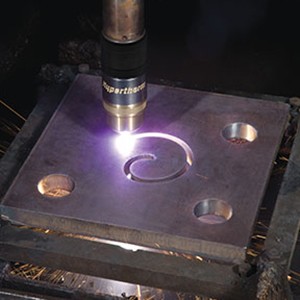 With the launch of Hypertherm's new X-Definition™ class plasma, you may be wondering if the HyPerformance® platform is still a viable alternative. The answer is a resounding yes! with more than 10,000 units operating worldwide, HyPerformance HPRXDs are a trusted choice and proven reliable and durable in shops and manufacturing facilities.
HyPerformance plasma cutting systems still deliver HyDefinition cut quality at half the operating costs. By incorporating Hypertherm's engineered HyDefinition, LongLife, and patented PowerPierce and True Hole technologies, HyPerformance Plasma boosts overall performance, productivity and profitability. The systems offer unmatched process flexibility to cut, bevel and mark metals up to 160 mm (6-1/4") thick.

Play HyPerformance Plasma still a great choice Video