ProNest® 2021 CAD/CAM Nesting Software
Featured Product from Hypertherm, Inc.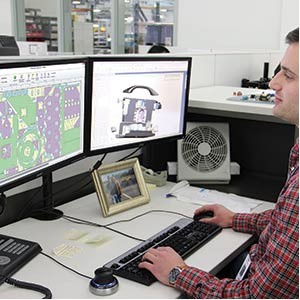 Hypertherm announces release of ProNest® 2021, a major version update of our advanced CAD/CAM nesting software for automated cutting. This new release contains new features and enhancements designed to make customers more efficient and profitable.
These features include:
Redesigned 2D CAD package provides improved font support, ability to shape text, and other new features that are especially popular among sign makers.
CAD editor preference users to set a default CAD program for edits to parts in the ProNest part list. Select the embedded ProNest CAD software or choose a third-party software such as AutoCAD.
Part report quickly opened from the part list so users can add individual part reports with an image of the part, plus dimensions, size, material, class, process, costing information, and more.
Interior bridge cutting to add bridges to text and other interior geometry so that pieces don't drop when cut. This helps minimize interior cutouts on parts for aesthetic purposes and reduces tip-ups.