The rugged Powermax45 XP - cut, gouge and mark
Featured Product from Hypertherm, Inc.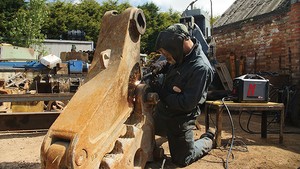 Meet the best-selling Powermax45® XP. This industrial air plasma system delivers a cut capacity of up to 5/8" at 20 inches per minute and severance capacity of 1-1/8" at 5 ipm. Engineered enhancements include automatic gas adjustment for quick, simple setup and operation. Tough Duramax® Lock torches support handheld and mechanized cutting, along with enhanced gouging and marking capabilities.

Play The rugged Powermax45 XP - cut, gouge and mark Video