2D Pixel Counter Sensors
Featured Product from ifm electronic gmbh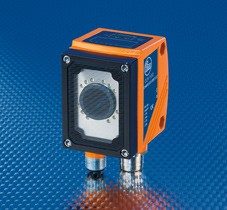 efector dualis Vision Sensors can solve a variety of error-proofing and inspection applications throughout the manufacturing process. The compact CMOS vision sensors provide reliable performance in production control.
The Pixel Counter analyzes the area of an object by counting the pixels and is best used when the inspected objects vary in shape, size or shade.
ifm's Vision Sensors are compact and powerful. Each sensor type applies a unique, high performance algorithm to solve most of today's industrial errorproofing applications without the high-cost of traditional vision systems.
The sensor's Ethernet process interface allows for quick adjustments to an application and process data communication for Ethernet TCP and Ethernet IP. The 128 mb RAM enables teaching up to 32 applications.
Key Features
For industrial automation applications where area of the object or feature (blob) varies in shape, size or shade
All-in-one design includes sensor, evaluation electronics, lens and lighting
5 digital outputs and integrated Ethernet IP and TCP/IP connection
Easy-to-use setup wizard for typical configuration in less than 10 minutes