Maintenance for ifm displays with LINUX
Featured Product from ifm electronic gmbh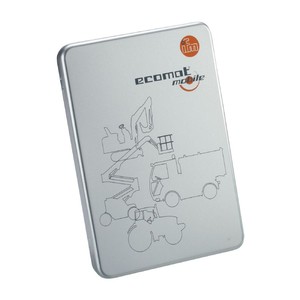 This video
describes how to extend (or integrate) already existing CODESYS3.5 project with ifm Package Loader (CP9031) application template.
maintenance for ifm displays with LINUX
Standardised interface for downloading applications, firmware and configuration to ifm controllers via HMI
Support of all ifm controller families, e.g. Basic, ecomatController, ClassicController (safe / standard)
Easy programming of maintenance applications with well-documented CODESYS 3.5 libraries and templates
Suite includes a pre-programmed application (Machine Package Loader) with all the necessary functions for easy integration of machine-wide software updates
Maintenance Tool AddIn for creating complete machine update files
Follow ifm online:
Watch>>>Close to you
After many years of intensive cooperation with our customers we have established ourselves in the market as service-oriented sensor specialists and today we are represented by more than 7,000 employees in over 85 countries worldwide. Even though we have grown into a big company we have still maintained the virtues of the founding years: The flexibility and individuality of a small enterprise and the quality and professionalism of a group. And our customers are still today in the centre of our work - close to you.
ifm
ifm develops, produces and sells sensors, controllers, software and systems for industrial automation and digitalization