thin-edge.io Community Meetup #3 | EU & Americas
Featured Product from ifm electronic gmbh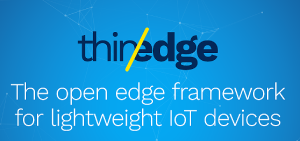 Wednesday, May 4, 2022
4:00 PM to 5:30 PM MESZ
Details
thin-edge.io is changing the way that embedded software engineers and software developers are thinking about the creation of connected products. We have evolved our approach from the previous thin-edge.io Community Meetups to make it even more interactive and focused on the topics that matter to you. Don't miss out. Sign up now!
Agenda
Welcome
Updates in release 0.6
Connecting ifm moneo to Azure with thin-edge.io
Leveraging thin-edge.io in ifm's embedded development
Guru Bar / Networking
Close
Speakers
Matthias Betz | thin-edge.io team
Matthias is a product manager focused on industrial sensor technologies with deep expertise in civil safety especially wireless ad-hoc network for first responders. He currently leads a team evolving thin-edge.io for application within digital industrial instrumentation services.
Andrej Schreiner | thin-edge.io team
Andrej is a product manager focused on IoT and edge computing with a background in electrical engineering and industrial engineering. As one of the initiators of the thin-edge.io initiative, he supports the growth of community and helping users unlock new use cases.
Marcel Stanislav Müller | ifm solutions
Marcel is a professional computer scientist with experience supporting post-quantum cryptography research and significant involvement in Rust community open-source projects.
Matthias Beyer | ifm solutions
Matthias is a Linux professional institute certified software consultant who has contributed considerably to the Rust community open-source projects.