IRD Glass: Covering you with Coatings
Service Detail from IRD Glass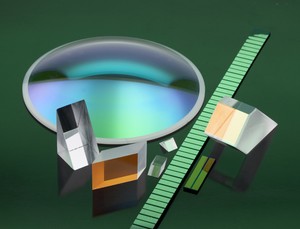 From basic magnesium flouride anti-refective coatings to incredibly complex high laser damage threshold mirrors, IRD glass can support your coating requirements.
Standard optical coatings provided by IRD include high laser damage threshold coatings, hot and cold mirrors, durable anti-reflection, low and high band-pass filters, notch filters, beam-splitters and other specialty coatings. They also perform patterned metal coatings and custom metal coatings for electric and soldering purposes. IRD has two e-beam thermal evaporation coating chambers with ion-assist and one DC Magnetron sputtering system. IRD backs their coating capabilites with state of the art metrology, including a Shimadzu spectrophotometer and a Zygo Verifire and New View interferometers to verify the results.
Additionally, IRD Glass offers such value-add services as sub-assembly, marking, unique packaging and more.
For additional information please visit our website at http://www.irdglass.com or call us at (320) 693-7217
---