Industrial Strength Magnetics
Featured Product from ITG Electronics, Inc.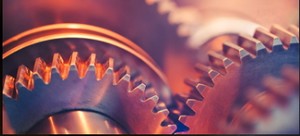 ITG Electronics, Inc. knows that industrial applications require high reliability, lifetime, and power. We have designed over 1,100 magnetics specifically for industrial applications; ranging from drum inductors for power storage to common mode chokes for EMI filtering, and every application in between. If you can't find something to perfectly fit your needs, submit a question on our website with your custom requirements and our engineering team will work with you to deliver the right magnetic in your hands every time.
High Effeciency, low core loss, toroids optomized for:
PFC and boost - L301307, L301308, L301314A
Switch Mode Power Supplies - L201203, L201204, L201219
Common Mode Chokes - C20200, C20530
Click here to see the rest of our 1,100+ products designed specifically for industrial applications