Automotive Grade SMD Power Inductors
Featured Product from ITG Electronics, Inc.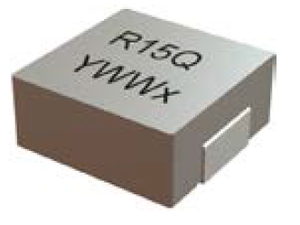 Features of SM2011Q series:
-AEC-Q200 Grade 1 Compliant .
-5.70 x 5.40 mm foot Print, 3.00mm Max. height SMD Power Inductor for high frequency application, Operating frequency up to 5MHz.
-Inductance range from 0.47uH to 10.0uH. Custom values are welcomed.
-High saturation current characteristics by distributed gapped metal dust core.
-Ideal for portable device, Pad, E-reader and high density DC to DC Converter.
Operating Temperature Range: -55?C to 165?C (ambient + self-temperature rise) .
-T & R Qtys: 2000 pcs , 13'' Reel and Plastic tape: 12mm wide, 8mm pocket spacing.
-RoHS and HF Compliant.