CAT6a EMI Filter for Shielded Room
Featured Product from ITG Electronics, Inc.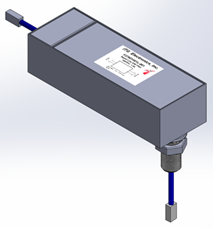 Features :
•CAT6a filter provides clean signal and data into Shielded rooms or MRI rooms through RJ45 Connector. The filters provide:
50dB attenuation from 30MHz to 70MHz.
100dB attenuation from 100MHz to 1GHz.
120dB attenuation from 1GHz to 10GHz.
•Voltage Rating: 100VDC
•Hi-Pot: Line to Ground: 200VDC for 2 sec
•Ambient Temperature Range: -25°C To +85°C
•Filter components are encapsulated in a plated metal enclosure
•The filters comply with UL and cUL construction requirements