Online Configuration & Sizing Tools
Featured Product from ITT Compact Automation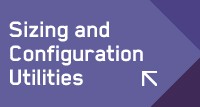 Our online Configurators, can help you to find the correct product for your specific application needs.
Simply supply the inputs to your application, select and compare available models and contact us to finalize your selection.
Available for the following products:
- Compact Inch Cylinders
- Compact Metric Cylinders
- Gate Valve Actuators
Click here for the Configurator and E-Catalog Selection
Compact Automation belongs to the ITT family of companies. With a dedicated focus on techinical solutions to your specific application needs we can supply you with the latest technology in Hydraulic Cylinders, Air Cylinders and Linear Actuators. We also specialize in customizing and modifying standard cylinder designs to fit your specific application requirements.