Shock Absorbers and Rate Controls by ITT Enidine
Featured Product from ITT Enidine Inc.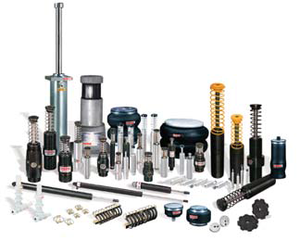 ITT Enidine provides quality energy absorption and vibration isolation products and services to a variety of heavy industries throughout the globe. These industries include; steel and aluminum rolling mills, manufacturers of mill equipment, gantry cranes, ship to shore cranes, overhead bridge crane manufacturers and automated stacker cranes. ITT is a diversified leading manufacturer of highly engineered critical components and customized technology solutions for growing industrial end-markets in energy infrastructure, electronics, aerospace and transportation.
As part of our strategy to make the customer central to everything we do, our core technologies, engineering strength and global scale offers greater value for customers in terms of quality, cost and delivery.