Paxton Blowers "Sharpening Up" Manufacturing Lines
Featured Product from ITW Paxton Products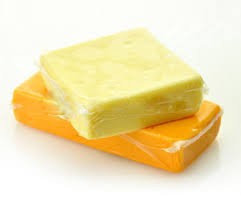 In recent years, the food industry has seen a huge increase in the demand for cheese ranging from string cheese to blocks of cheese. With this high demand for cheese, manufacturers have been working hard in order to meet this need by opening new lines and hiring new employees. Paxton Products' blow-off and drying systems are a small component of the cheese manufacturing process but play a big role in the quality of the entire product. There are two problem areas where a cheese manufacturer needs a high efficiency blower. In both process areas, Paxton provides a high efficiency blower and air knives.
The first focus area near the end of the conveyor, targets the removal of leftover excess brine and water from the cheese before packaging. The Paxton blower system incorporates a HEPA in-line filter that allows direct contact of the blower-driven air with the cheese. The blower's purpose is to make sure there are not remnants of excess cheese or liquid left over before packaging. If there is any leftover water or excess brine it will cause issues when packaging the cheese.
The second focus area is at the end of the conveyor, after the cheese is packaged. After packaging, the cheese goes through one more water rinse. Any water remaining on the package must be removed. The placement of air knives is critical to ensure all water will be removed from the top and the crevices of the packaging, thus preventing rusting of the plastic. Most compressed air systems are not able to achieve the dryness level needed, but Paxton's long experience in designing blower-driven systems for cheese plants give users confidence that the needed dryness level will be achieved, resulting in the highest quality cheese packaging.