Aluminum Polymer Capacitors
Featured Product from Illinois Capacitor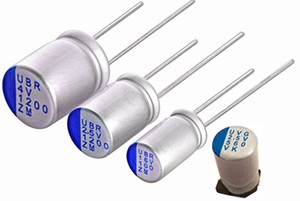 Illinois Capacitor Aluminum Polymer Capacitors offer the very-low ESR benefits of polymer with greater maximum operating temperature and voltage ratings. Because of their low ESR, one aluminum polymer capacitor can replace up to three aluminum electrolytics.
Compared to most other polymer capacitors, Illinois Capacitor has products rated at higher temperature (up to 125° C), up to 160 WVDC and greater CV (Capacity x Voltage) values. They are highly stable with temperature and have excellent high-frequency performance.
Available in radial lead and SMD styles.
Learn more at our Tech Center with white papers and application notes.