Film Capacitors
Featured Product from Illinois Capacitor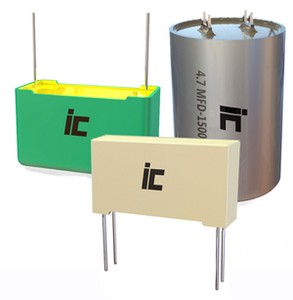 Illinois Capacitor offers a very diverse range of film capacitors for electronic and electro-mechanical applications. Film capacitors use polymer films having a thin, aluminium metalization layer. This construction is very durable and stable, with excellent electrical characteristics.
Axial and radial lead types are available, with many different termination choices. Custom constructions are available to meet special needs. Application-specific types include X2, Y2/X1, motor run, IGBT and high voltage.
If you prefer to search by parameter, click here.