Manual Quick Clamps <One-Touch Clamp>
Featured Product from Imao-Fixtureworks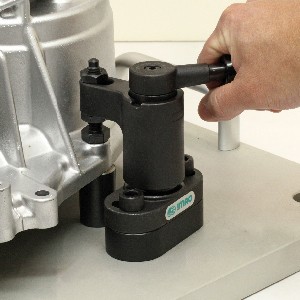 One-Touch Clamps are mechanical quick clamps developed against the following problems.
While hydraulic workholding is high in fixturing cost and requires cumbersome maintenance, manual workholding is low in setup efficiency and requires much time for workpiece loading/unloading.
One-Touch Clamps provide you much more setup efficiency in an economical way!
Workholding will be much better in setup efficiency than conventional manual workholding and much inexpensive than hydraulic workholding.

Materials
Body : Quenched and tempered STEEL
Handle : Quenched and tempered STEEL or PLASTIC
For further information, see our catalog!