Pneumatic Shaft Clamps for machine changeover
Featured Product from Imao-Fixtureworks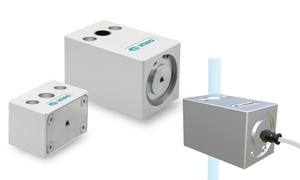 Pneumatic Shaft Locking!
Clamping automation for machine changeover
Pneumatic Shaft-Locking Clamps are automated quick locks with air for machine changeover. Perfect for secure clamping of sliding shaft and spindle after position adjustment of parts and units in the machinery.
Remote and multiple operations in one operation is available.
Available for 10, 12, 16 and 20mm diameter shaft.
Two types are available according to the required load.
Imao Corporation
Contributing to the development of the industrial world by the continuous creation of new value