Quick clamping for shaft!
Featured Product from Imao-Fixtureworks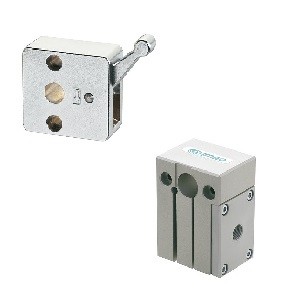 Shaft clamps for quick and easy locking.
Alternatives to split clamps! - Can swiftly clamp shafts by handle or air operation.
Manual: Simple handle operation without any tools.
Pneumatic: Clamping by spring pressure / Unclamping by air pressure
Compact and space-saving! - No space needed. Even for the manual operating handle to swing.
Simple design! -Easy mounting and operation.
Proper Shaft Diameter in mm: 10, 12, 14, 15, 16, 20