Quick release fasteners for changeover
Featured Product from Imao Corporation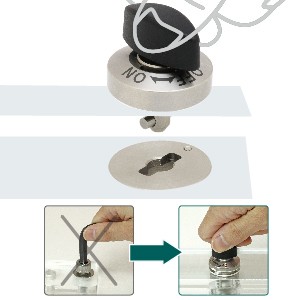 Watch>>Alternatives To Screws "One-Touch Fasteners"
New Fastening Ideas Alternative To Screws!
- Toolless & Time Saving! -
In production machinery and fixture, some parts or units should be changed depending on product or workpiece changes.
But tightening screws takes time and lower your productivity.
ONE-TOUCH FASTNERS lock a part just turning the knob or pushing the button.
Features
- Quick & Easy : Just by turning the knob/pushing the button! No time wasting for tightening screws and nuts.
- Secure clamp : Cam and ball-locking mechanisms provide secure locks!
- Safe : Qurter turn fasteners have On/Off marking to see knob locking conditions. Ball locking fasteners clamp the part upon releasing button.